The official website for fans of Steam Powered Giraffe!
Support the band with a donation membership to get access to our entire music catalog, exclusive behind-the-scenes content, special live streaming video events, and more! Details below!
Or signup for just a free guest registration to access the public fan forums and chat with other Steam Powered Giraffe fans.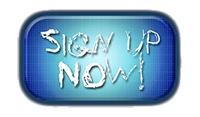 Watch a special video message from
the robots of Steam Powered Giraffe
about becoming Engineer-eteer!

Support Steam Powered Giraffe by becoming an Engineer-eteer
and get access to exclusive stuff!

Steam Powered Giraffe's Engineer-eteer Program is a way for our fans to directly support the act.
This service grants fans like yourself access to exclusive content in addition to our complete musical collection. You'll get to experience the gears and wires behind our act via journals and video blogs, while also supporting our continuing journey to make music and spread the love! With a paid membership through our Engineer-eteer website, you'll get access to…
Live and archived video streams of "The Bennettarium" Podcast (the podcast from the creators of Steam Powered Giraffe)
Steam Powered Giraffe albums!
(Album One, Live at the Globe of Yesterday's Tomorrow, The 2-Cent Show, MK III, Live at Walter Robotics Expo 2013, The Vice Quadrant, Music from SteamWorld Heist, and Quintessential!)
With new albums available sometime after 1 year of release
Rare song recordings!
Behind-the-Scenes videos!
Exclusive journals and video blogs!
Unique photos, artwork, and song demos!
Online video version of Steam Powered Giraffe: The Quest for the Eternal Harp of Golden Dreams and our live concert video, Live at Walter Robotics Expo 2013!
Guitar Chord Sheets for select songs
Special Live Streamed Video Events
Plus our entire archive of years and years of content since the launch of the program, with new updates added all the time!
If you have questions about Steam Powered Giraffe or being an Engineer-eteer, please contact us by clicking here.
About the Band
Steam Powered Giraffe is a San Diego based band of three movement artists/musicians portraying malfunctioning antique musical robots. With backgrounds in improv, street busking, musical theatre, mime, puppetry, illustration, video production, the performers have created a unique act that has entertained thousands upon thousands for over 7 years.